Review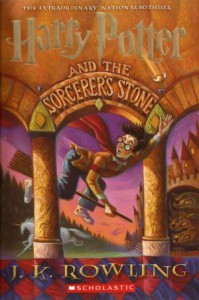 Go on a magical journey with Harry Potter as he meets new friends and discovers things he didn't know about himself.
In his cupboard under the stairs, Harry believes he is an ordinary boy. But all that begins to change when a strange letter shows up with his name on it. As his uncle tries to keep the letter from him more begin to come in until hundreds fill their living room. To escape the letters, Harry's family travels far away only to be found by a giant. A giant that tells Harry the truth about himself - he's a wizard. And he's been accepted into the prestigious Hogwarts School of Witchcraft and Wizardry. It's there that Harry's real adventure begins.
Students can travel to a new world where anything is possible and let their imaginations run free. Rowling's book is a great addition to literature circles and classroom read-alouds.
Lexile: 880L